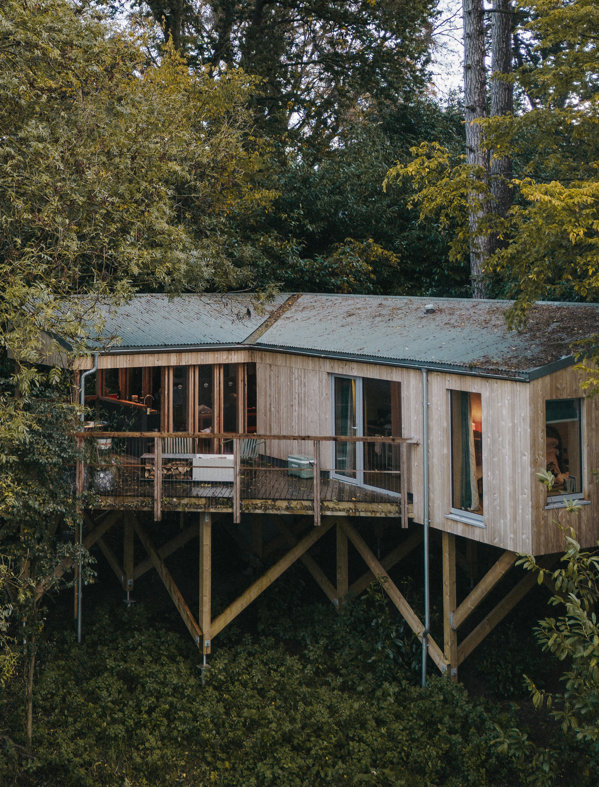 Treehouses
Pods Of Dreams
Disconnect from the noise. Reconnect with the magic.
We have designed and built 6 bespoke cabins high in the canopy and overlooking wild wetlands where wild animals roam free.
A reflective space where we have made a playful and respectful nod to ancient wisdom. Each pod is named after our island's answer to the guiding spirits found in the medicine wheels of the Americas and beyond.
These are special places.
Please explore.
Click on the icons in the map below or keep on scrollin'.
p.s... We have partnered up with Canopy & Stars! All our dog-friendly Treehouses are sold exclusively through them.
Explore our Treehouses
Choose which of our 6 Pods of Dreams you'd like to stay in.
The treehouses were built with sustainable materials, harnessing techniques that caused minimal damage to the surrounding forest.
Their design is contemporary, energy efficient and super swish with exclusive boardwalks to descend into the woods.
Their architects are local heroes, their interior designer a superstar and their furniture maker a genius. It goes without saying that the folks who actually built them are craftsmen who share our values.
Adder
Earth
Wildcat
Wren
Sky
Kite
Follow us on instagram